Now Offering In Person or Virtual Tours!
Walk through our model apartment home with Joel!
Fully Equipped Gym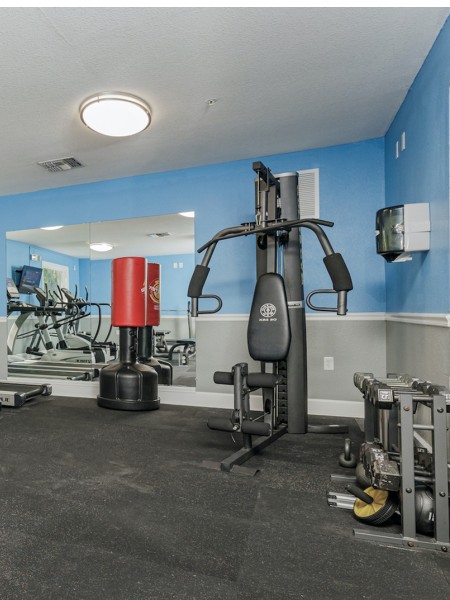 Our fitness center comes with everything you need for a great workout!
Middle of College Central
Our convenient location and unmatched amenities — with everything you want and need in one place — makes The Landing at Appleyard the best choice for you! The Landing at Appleyard is centrally located just 300 steps from
Tallahassee Community College
, and minutes from
Florida State University
and
FAMU
campus.